JAWGA BOYS




A Beer Drinking, Hell Raising, Gravel Slinging Good Time is what you can expect at a Jawga Boyz show. These Athens, GA boyz celebrate the redneck way of life through their dirty south beats and country twang style that puts the redneck rappers in a league of their own. The group originally formed in 2003, but the new Jawga Boyz 2.0 consist of founding member Derek Thrasher (D Thrash) and during the LIVE shows Justin Young (Young Gunner), A.J. McIntyre (BoonDock), and Mark Bryant (CornBread) also help with the performance and visual appeal. "We were influenced by the trailblazers of southern rap like Rehab, Outkast, and Bubba Sparxxx. Man, I remember when Bubba Sparxxx (also an Athen's native) came out and everyone was blown away by his originality and style and I thought to myself I could do that," says D Thrash. The guys also give props to the mega-stars of 90's country including Garth Brooks and Clint Black for giving them the downhome inspiration to incorporate a sense of Southern pride in their music. The Jawga Boyz are now a Youtube phenomenon with over 10 million views on their Jawgaboyz channel with videos for "Rollin Like a Redneck," "MudJug (Dip In My Lip)," and the fan favorite "Ridin High." All of the songs can be found on the boyz CD's which are available at cdbaby.com, or for download from iTunes, Amazon, or any other digital outlet.

THE LACS
"People see stuff that is already there and ask why I dream stuff that never was and ask why not". This saying describes the LACS, they saw what was already there, had big dreams to be there, and asked the music industry why not? Their hick hop and southern rock sound is stronger than the moonshine they drink.
The LACS which is the famous short abbreviation of the Loud Ass Crackers are from the sandy dirt roads of Baxley, Georgia. A South Georgia town more famous for its sawmills and turpentine stills than for having a successful southern rap group.
The LACS consist of hip hop artist Clay "Uncle Snap" Sharpe and lead vocalist / guitarist Brian " Rooster" King. With a blue collar background they have worked shutdowns with the union and framed many a house to earn enough money keep their music dreams alive. The LACS latest album is still in the works but already has created a buzz with its contributions from Average Joe recording artist Colt Ford on the song "Shindig" and allowing the LACS the privilege of performing some of his tour dates. Want to have a good time and hear some hick hop country?
TWANG AND ROUND

Take a couple of Kentucky boys that pursue music with an all-out passion, yet keep their craft real to life, and you get Twang and Round. With influences that span across every genre ranging from Credence Clearwater, Black Crows, and Lynyrd Skynyrd to UGK, Outcast, and Beastie Boys, just to name a few. You will find a bridge between these genres with the art created by Twang and Round, who make music because they truly love it. The musical career of Vernon Roach (a.k.a "Kuntry Twang") and Brad Davis (a.k.a "Lil Round") began in their early teens with a mutual love of music, recording, producing, and engineering. Discovering the ways that they complement each other they found that the style of music they create commanded one to listen closely.
Kuntry Twang:
Vernon Roach was born and raised in Kentucky where a large genre of music inspired him at an early age. He started singing in the church choir and as he grew, so did the influences surrounding him. With a rough upbringing right in the heart of Delafield, music was often a savior of a sense; an emotional outlet for the developing writer. Through poetry as well, when Kuntry Twang's pen touched pad, magic ensued creating verse and prose that was true to life. He would go on to put these emotions into lyrics thus creating the songs that strike a chord with many.
Lil Round:
Brad Davis was also born and raised in the Kentucky heartland where family played an inspirational role in his career choice. Growing up listening to old time country and bluegrass on the radio, it seems Lil Round has always had an ear for music. Feeling the beat and rhythm of each and every musical bar he encountered fed his desire to make his own way in the world of music. Starting with recording his own beats on his MTV Music Generator, Lil Round's talents progressed far beyond what other artists around him were accomplishing. In time, he would become the producer/engineer that up-and -coming artists grappled to work with, guaranteeing pristine sound quality and fire beats to be comparable to even the most professional of studios.Although well versed in all ranges of music, Kuntry Twang and Lil Round's passion lie in Southern Rap/Hip Hop/Country, and Rock, which is evident in their last three independent albums.While the road to success thus far has been long, with many a mile spent pounding pavement, it is a dream that continues still. It lead them to sign with the Nashville label, Average Joes Entertainment, in 2014. Their first single on the label will be "All Wired Up", which will be featured on the Muddiggers compilation slated to be released in May 2014. Twang and Round's debut album for Average Joes is tentatively slated for an August 2014 release. Through hard work and determination, Twang and Round are sure to see their sought after dreams realized and continue to connect those long, winding roads from state to state…with music.



DYLAN SCOTT

Dylan Scott can write your life in a song…and deliver it in a baritone so deep it'll rattle your bones.
Then there's his stage presence, so commanding as to win two major music competitions--the final for the Colgate Country Music Showdown in his native Louisiana, and in 2009, the Neal McCoy East Texas Angel Network Talent contest.
Now the multi-talented Sidewalk Records Artist is poised to become a major star with his new self-titled CD, Dylan Scott, featuring five modern, progressive songs he co-wrote with the best of Nashville's new generation of songwriters. The CD, produced by Music City legend, Jim Ed Norman, is self-named for more than the obvious reasons: "It says everything about me, honestly," explains the 22 year old, whose speaking voice is as soulful as his singing. "There's not a song on there that doesn't relate to who I am."
Take, for example, "Turn Rows", a perfect nugget of spirited rural fun and youthful enterprise in the cornfields. Or "Grandaddy's Gun", which captures the rite of passage for a boy who grows-up bonding with the men who teach him the ways of the woods.
"There's a spiritual quality to hunting," shares this avid outdoorsman, talking about his favorite pastime. "I usually sit in the stand by myself. It's nice and quiet. You don't hear anything but wind and birds. You watch the sun come up. It's a peaceful thing." Almost everything in his life has been a natural fit…starting with the music itself. If he sings about it he's done it. You might say it's in his blood. His father, Scotty, played guitar and sang harmony in the '70's and '80's with country Artists, Freddy Fender and Freddy Hart. Dylan's great Aunt, Marie Jarvis, played piano with the Southern Gospel group, The Melody Boys and taught piano at The Stamps Baxter School Of Music. She would sit Dylan on her lap when he was two and teach him the rudiments of the keyboard. Dylan's cousin, Linda Robinson Sholar, played for The Speer Family, The Downings, The Higher Ground and briefly with The Stamps Quartet (which backed Elvis). She also taught piano to the famed piano-man, producer and record executive, Tony Brown who played with both J.D. Summers and The Stamps as well as having production credits for George Strait and Reba McEntire to name a few.
It was around this age of two that Dylan's father noticed the toddler could sing on key. In the next few years, almost everybody commented on his voice. "Ever since I was real young," he remembers, "people said, 'You have a deep voice to be so little.' Since my dad was in the business, I thought, 'oh, everybody's in the music business. That's what I've got to do when I get older.'"
By the age of 12, Scott was proficient on acoustic guitar and dreaming of a future on stage. By his high school years, he was performing with the Gospel trio, 11th Hour, traveling throughout the South to appear at fairs, festivals and churches. But he also excelled at basketball and found himself torn between the lure of the hoops and the high-whine of a pedal steel guitar.
"Half way through eleventh grade I realized, 'I can't dedicate a hundred percent to basketball and a hundred percent to music. So I've got to pick one.' "
It was old-school country Merle Haggard and George Strait that really caught his ear and he heard something special in the plaintive sounds of Keith Whitley, who died the year before Dylan was born. "Keith was my musical role model. Talking about him is like talking about Elvis to me. I love how smooth his voice was."
He dreamed of moving to Nashville to become the next Keith Whitley and carry the banner for pure honky-tonk while he honed his chops at high profile shows around the state, including the renowned Louisiana Hayride.
But when he arrived in Music City and began writing more and more, fueling his absolute passion for songwriting, his style broadened into an edgier sound. From the sexy groove of "Mmm, Mmm, Mmm," to the get-the-party-started punch of "Twangin'," Scott's original songs have proven undeniably infectious. His ballads, too, show a mature songwriter whose work is likely to be recorded by other Artists. "Good Town," for example, resonates with anyone who is proud of the place that made him who he is.
Scott's own hometown, Bastrop, located near Monroe, LA, is where he returns to his family when he's not in Nashville or on the road. There, he worked construction and became a part-time fitness trainer before scoring his record deal at age 19. "It was great growing up in Louisiana, twenty minutes to the nearest anything, and being able to walk outside and jump on a four-wheeler and go riding wherever you wanted on a back road."
Dylan's signature style launches with the debut single, "Makin' This Boy Go Crazy," set to arrive at country radio in the Spring of 2013. Co-penned by Dylan, the track's melody rolls through that perfect southern-girl relationship that Dylan proclaims drives his own life. "The song represents a lot of who I am. When I'm in a relationship, I give my all to it."
Because of his rock-bottom baritone, Scott knows some people will put him in the same vocal category as Josh Turner or Chris Young. But if he has to be compared to anyone in the business, he says, he hopes it's for his character. I just want to be a class-act, a good guy, and the man my dad raised, with a great work ethic, a strong sense of responsibility, and a love of making music that goes right down to my toes."
DREW BALDRIDGE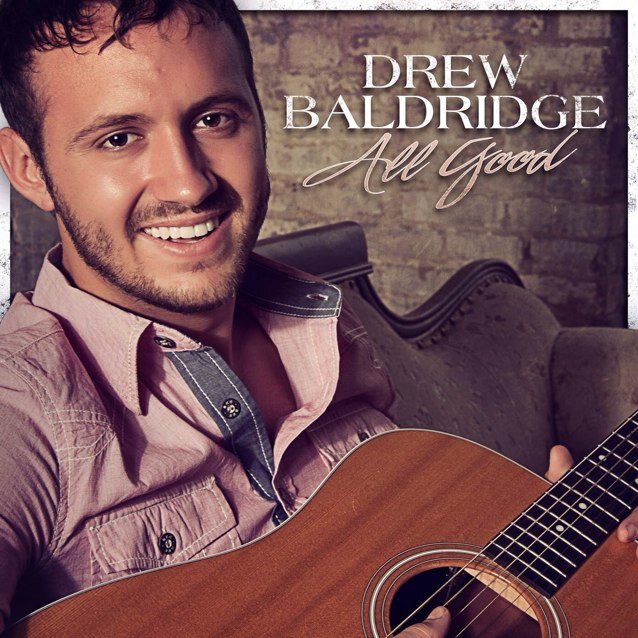 With a voice as rich as the mid-western soil he was raised on, Patoka, IL native, Drew Baldridge's music reflects small town life while living large on the simple things. Drew's music is the soundtrack to life, be if a rowdy Friday night or a peaceful Sunday morning. His songs and performances transport listeners to their favorite memories all while making new ones. He has shared the stage with artist's such as Alabama, Phil Vassar, Montgomery Gentry, and Justin Moore to name a few.
A THOUSAND HORSES
Nashville based band A Thousand Horses is a blues and booze infused cocktail of southern rock and country. With lyrics that pay homage to the traditional values of the fly over states, they blend a blue collar mentality with modern southern rock. They are comprised of front man Michael Hobby, Graham Deloach on bass, Bill Satcher and Zach Brown on guitars and Jonathan Carman on Drums.
A Thousand Horses released their debut self-titled EP in 2010 with the stand out tracks "Travelin' Man" and "Suicide Eyes". The latter of which was featured in the 2011 remake of the 80′s classic "Footloose". The year 2012 brought the Landslide EP, which built upon the solid foundation of their unobtrusive, classic sound. With tracks ranging from the effortlessly laid back to the loud and infectious, this release showcased the band's creative diversity. The EP features the Southern rock anthem "Tennessee Whiskey", where the band encapsulates the traditional windows–down summer vibrato that makes any beer run or porch hang happen. They have since shared the stage with artists such as Kip Moore, Blackberry Smoke, and Darius Rucker as well as taking part in the last two Simple Man Cruises hosted by Sixthman and Lynyrd Skynyrd. They are to be listened to loud and preferably with a drink in hand. A Thousand Horses celebrate the revival of roots rock with their own country flavor.
One can make musical comparisons, but a live show is where you hear and feel the harmonious energy that the only the chemistry of steady drums, electric guitars and earnest, distinct vocals can produce. Whether they're singing about getting "Trailer Trashed" or reveling in the freedom of losing yourself in "Heaven Is Close", A Thousand Horses is a band that knows how to excite a crowd with their high energy hybrid of rock and country. There are no gimmicks or pretensions here, just four guys whose affinity for music and a rough and tumble crowd make for Country 'N' Roll done right.
PARMALEE
From this tiny town that's home to a gas station, two blinking yellow lights, and a small tin- roofed barn dubbed Studio B, country rockers Parmalee launched their long journey to Nashville. The near-fatal robbery Parmalee experienced after a show would have destroyed most bands. But brothers Matt and Scott Thomas, cousin Barry Knox and longtime friend Josh McSwain didn't call it quits. Instead it reinforced their intense motivation and dedication to one another and to their determination to succeed.
​​Each obstacle that delayed Parmalee's arrival to Nashville was an extra mile that allowed the groundbreaking sounds of artists like Jason Aldean and Eric Church to pave the way for the worlds of country radio and Parmalee's brand of country music to meet at the perfect crossroad.
Parmalee's country rock sound has its roots in the bluegrass, traditional country, southern rock and blues covers the guys grew up hearing their families play.
Matt and Scott Thomas grew up near Greenville, NC watching their father Jerry front a popular local southern rock blues band. The boys watched and learned, picking up their own instruments and jamming along with their dad's band. From this they learned how to integrate their own style into the songs they were playing. Barry Knox, who played drums for the church choir, loved what his cousins were doing and soon joined them.
All that practice paid off one night when Matt and Scott, then teenagers, snuck into a club to watch their father perform. "The guitar player got too drunk before the gig and didn't show," Matt explains. "I knew all the songs so my dad called me on stage. I was in the band from that point on." Scott replaced the drummer, and Barry learned bass in order to secure his spot in the band. The line-up became the newly minted The Thomas Brothers Band.
The Thomas Brothers Band cut their teeth on the local club circuit and would often share the same marquee with a cover band that starred their friend Josh McSwain on guitar and keys. Josh's upbringing paralleled Matt, Scott and Barry's. Josh also traveled and played with his father who was in a bluegrass band called "Get Honked." A fan of Josh's musical prowess, Matt invited Josh to play with Barry, Scott and himself. The foursome clicked immediately on stage. Their first gig was held at local watering hole, Corrigans, near East Carolina University where the guys went to school. From this moment in 2001 Parmalee was born.
The band set up camp every Tuesday and Thursday evening in the Parmele, NC barn they named Studio B after its original builder Mark Bryant. They added an extra "e" to the band's name to make it easier for those outside the area to pronounce it. "Tuesdays and Thursdays were the only nights we could all get together and rehearse – the rest of the time we were each out working in order to fund Parmalee," Matt says. "Every person in town could hear us practice in the barn, so we also had to stop at 11 p.m. to be considerate of the neighborhood."
The residents of Parmele weren't the only ones within earshot. The band developed a devout regional following based on the intensity of their live shows. But, the guys knew to turn their dreams into reality they would have to leave North Carolina. Their journey took them all over the country including New York, Los Angeles, and Atlanta as they tried to find their musical direction. All of the producers, managers, and label representatives said the same thing: "you guys need to be in Nashville."
Matt, Barry and Josh parked their RV, which doubled as their studio, in the Comfort Inn parking lot on Nashville's famed Demonbreun Street near Music Row. For the next month the parking lot was home and office. They began writing new material and networking. Their new connections led to a co-writing session with David Fanning, who is part of the celebrated production team New Voice with Kurt Allison, Tully Kennedy and Rich Redmond. "Going into these appointments, you never know who you're going to meet or how it's going to go," Matt explains. "But when I wrote with David, we hit it off."
During the same weekend as the infamous Nashville flood, Parmalee and Fanning wrote "Musta Had a Good Time" – even recording the demo in the RV's recording "studio" – oblivious to the devastation that was happening to the city around them. After the "Flood Sessions," Parmalee went into the studio with New Voice to record some sides, including "Carolina," and "Musta Had a Good Time." NV played the songs for BBR Music Group President/CEO Benny Brown who was impressed and asked to see a showcase as soon as the band returned to Nashville.
Parmalee put together a short tour in North Carolina to fund the trip back to Music City. But after the first show, plans changed.
After their September 21, 2010 show, Josh and Barry were packing gear in the venue while Matt and Scott were outside loading their RV when two armed men knocked on the door. The men put a gun to Matt's head and demanded money. Shots were fired. Scott, who possessed a concealed weapons license, fired back. One of the gunmen died and Scott was shot three times. One bullet hit Scott's femoral artery causing him to nearly bleed to death. "He bled out on the air flight to Charlotte, and his heart stopped twice," Matt recalls. "When we got to the hospital, the doctor gave him a five percent chance to live."
Scott was hospitalized in Charlotte, NC for 35 days – 10 of which he spent in a coma. News of the shooting spread like wildfire and the local news stations carried weekly reports on Scott's progress. Parmalee's fans turned out in droves to show their support. Through Facebook campaigns and benefits they raised enough money to help cover Scott's medical bills. The Nashville community also rallied behind Parmalee donating autographed items and VIP packages to help cover Scott's medical expenses. "We knew we had a lot of friends and fans," Josh says. "But we found out exactly how many we had."
By February 2011, Scott was well enough to get behind a drum kit for the first time and the band finally performed their promised label showcase. "We wouldn't tell everybody how bad off I was because there was no way I wasn't going to play that show," Scott says. "I was in a leg brace, but I only had to get through six songs. Parmalee had fought for so much for so long that we decided we hadn't come this far to stop now." Through sheer willpower, the band nailed the set and landed a deal with Stoney Creek Records, home to ACM Vocal Duo of the Year Thompson Square and chart-topper Randy Houser.
Looking back on their experiences, the members of Parmalee have no regrets about the path they chose. "All the obstacles and craziness we've been through allowed us to help find our home in Nashville," Matt says. "It took us going through all that to mold us," Barry continues. "In Hollywood and New York we were always pushed in opposite directions. But Nashville helped us capture our sound – a sound that's authentic to who we are as both artists and as people."
"Artists like Jason Aldean and Eric Church helped pave the way for our country rock sound. If you think of Jason Aldean as the rockin' side of country then think of Parmalee as the country side of rock," Matt explains.
All of Parmalee's hard work, dedication and perseverance is paying off in a big way. Country fans voted the band's debut single, "Musta Had A Good Time," #1 for 4 consecutive weeks on SiriusXM's The Highway "Hot 30 LIVE" countdown and the song became a Top 40 hit on mainstream country radio. The fun-loving party anthem has been featured in national sporting event broadcasts from the PGA to MLB. Parmalee was named a "Bubbling Under Artist" by Billboard magazine (June 2013) and one of Clear Channel's NEW! Artists to Watch in 2013. MTV Networks also hand picked Parmalee to perform as part of its 2013 O Music Awards.
Parmalee's current single, "Carolina," is a Top 10 hit and continues to soar up the Country radio charts."Carolina" is also the band's second consecutive single to be fan-voted #1 on SiriusXM's The Highway "Hot 30 LIVE" countdown. Now, Parmalee is gearing up for the release of its debut album for Stoney Creek Records, Feels Like Carolina, on December 10, 2013.
DUSTIN LYNCH
The note on the Bluebird Café's Facebook page says it all: customers who visit the Nashville songwriters club – instrumental in the development of Garth Brooks, Faith Hill and Kathy Mattea – are expected to keep quiet and listen to the words from some of Music City's most influential composers.
Listening has an added benefit – it gives the listener a chance to learn.
That's how singer-songwriter Dustin Lynch used the Bluebird. And he used it intensely. He rented an apartment behind the venue's back parking lot and literally walked to the Bluebird several times a week to listen and learn about the mysterious art of creating songs from some of Nashville's most important writers. Don Schlitz ("The Gambler"), Tony Arata ("The Dance"), Paul Overstreet ("Forever And Ever, Amen") – all are mainstays of the Bluebird legend, and it was at their proverbial feet that he picked up key insights about the writing process."I was soaking it in, trying to be a sponge," Lynch says. "I was mainly trying to hear the story behind the song, how it came about, what it's really about. There's something about understanding the songwriter's realm. You get a little more grip on the way it was written and why it was written and how they got to the finished product."
That education paid off in a big way for Lynch. He signed with Broken Bow Records – the home of Jason Aldean and sister label to Stoney Creek Records (home to Thompson Square) .His debut single, "Cowboy and Angels," is quickly rising up the Country charts. Lynch is working with producer Brett Beavers (known for his work with Dierks Bentley) and engineer Luke Wooten (Brad Paisley, Sunny Sweeney) on his debut album (due August 21, 2012) with a backlog of his own songs. He's written that material with a bundle of Music City's top writers – Dallas Davidson ("Just A Kiss"), Tim Nichols ("Live Like You Were Dying"), Casey Beathard ("Don't Blink"), Phil O'Donnell ("Back When I Knew It All") and Steve Bogard ("Prayin' For Daylight"), to name a few.
But it all goes back to the Bluebird for Lynch, a native of Tullahoma, Tennessee. Influenced in his youth by such stalwart country singers as Alan Jackson, Garth Brooks and Clint Black, Lynch knew the importance of the Bluebird, and he chose his college – David Lipscomb University – in part because it was less than two miles from the club, which proved immensely important in his development.
Lynch auditioned on a Saturday morning for a chance to play its open-mic night the following day. He passed the audition and impressed host Barbara Cloyd so much that she chased him into the parking lot and offered to help him get some footing in the community.
As he began to establish himself at the Bluebird, Lynch got a call from Pete Hartung – manager for singer-songwriter Justin Moore – who had found Dustin's MySpace page and wanted to get involved. Within weeks, Lynch had a publishing deal, and he made the most of it, writing a staggering 200+ songs in less than two years.
"I'm a workaholic," he says. "I was getting paid to write songs, so that's what I did. That's just the guy I am, if I'm not doing something I get bored, so I was trying to write the best record possible and decided to just get after it as hard as I can."
Even as a Bluebird visitor, Lynch had made an impression. After he signed his publishing deal, one of the company's executives persuaded Phil O'Donnell and Casey Beathard to book a co-writing session with the new writer, even though they'd never even heard his name. As soon as he walked through the door, they exploded: "Holy crap, Dustin! We know you!"
But it's not just physical recognition that Lynch has achieved with his studious approach to songwriting. He combined his fascination with words and melodies with concert skills he developed in high-school bands and playing the southeastern club circuit. That combination has made him one of country's artists to watch, a performer who's written his own mix of party songs and ballads with a unique perspective. It's his own viewpoint, honed from watching the world, and watching the experts.
It's all there, waiting for anyone else willing to…
Listen.